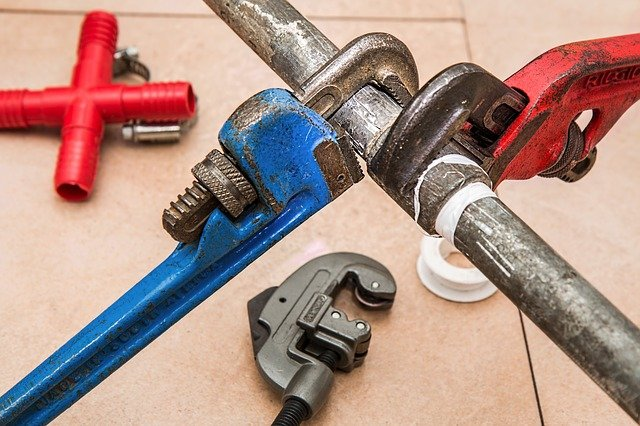 When it comes to plumbing, we are all invested in keeping our systems clean and well functioning. We need good plumbing systems not only for the restroom but for sinks, cooking, and cleaning.
It can be easy to ignore our plumbing systems when they need help, but most common plumbing emergencies can be easily resolved with the help of an experienced plumber.
When a plumbing emergency takes place, it can be not only extremely frustrating but can also be expensive if you keep waiting.
Luckily, there are also ways you can secure and protect your plumbing system.
When you work hard to keep your drains and pipes functioning correctly, you're less likely to need emergency plumbing services.
Plumbing issues and even emergency plumbing issues happen to everyone sometimes, but with a bit more knowledge, you can help prevent that dreaded emergency call to your preferred plumbing company.
Keep reading to learn what you can do at your house to prevent an emergency plumbing situation and what you should do if you run into an emergency.
Protecting Your Pipes
Keeping your pipes safe is important to ensure you have a clean and sufficient water supply. Pipe leaks are often caused by a blocked pipe, leading to a build-up of debris or excess water. To prevent this, make sure you only put water or other non-corrosive liquids down the drain.
Burst pipes are also one of the most common plumbing emergencies people experience. This happens when the pipe gets too cold and the water expands in it, leading to a burst pipe. To prevent this, make sure to keep your pipes dripping when the temperature is going to get below freezing. You can also buy pipe insulation to keep your pipes warm all year long. Speak with a plumbing service near you about installation.
If you do find you have a pipe leak or a broken pipe, you'll want to reach out to a plumber service immediately to prevent any further damage.
Following Best Practices for Drains
Clogged drains are something emergency plumbers deal with frequently. Often, this occurs from someone letting items go down the drain that shouldn't. For instance, the only product you want to flush is toilet paper. The only place everything else should go is in the trash.
You want to be wise about what you put down the sink or drains as well. Clogging a shower or sink with hair or food could quickly lead to a plumbing emergency. Never pour oil, grease, or fat down the sink, either, as they can quickly build up and cause a plumbing issue.
Keeping Things Clean Carefully
Some cleaning products boast their chemical strength, but actually, you want to use products that won't erode your drains or pipes. You could quickly wind up with a plumbing problem by using products for your sink or drain that aren't meant for it.
Even in commercial plumbing systems, you'll want to be careful to only use products that state they are safe for drains.
Only Use Your Garbage Disposal When It's Necessary
To prevent a potential plumbing emergency, avoid the urge to run the garbage disposal too frequently.
Some food items may be too strong for the disposal to break down, and you'll likely have to repair the disposal at some point. Instead, use the garbage disposal for residual food that isn't able to be dumped into the trash.
What To Do In A Plumbing Emergency
If you find yourself needing emergency plumbing services, you'll want to stay calm and quickly call an emergency plumber.
In the meantime, if you are experiencing flooding, it can be helpful to turn off the water supply to prevent an overflowing toilet or faucet from continually running and flooding your room even more.
If you are experiencing a sewer emergency plumbing issue, which can happen due to a blocked sewer line, you may want to step out of your home and quickly call your emergency plumbing service. An emergency plumber will let you know if there is anything you can do while you wait for them to arrive.
Once the first emergency plumber arrives on the scene, you'll be able to relax knowing you are in good hands.
Some plumbing emergencies are unique and may require special assistance.
For instance, a commercial plumbing emergency may require multiple emergency plumbers.
Other emergencies, like heating problems or water damage, may require your plumbers to work in conjunction with other professional service providers. Whatever is needed, your plumber will work with you to get the job done.
Emergencies happen, but it's important to make the service call immediately so that you can quickly receive the necessary plumbing services.
When it comes to plumbing services, you'll want to work with a company of plumbers who know exactly what they are doing.
That's Arvada.
Our plumbers are fully licensed and extremely experienced. We have great service available 24/7. We also offer all of our services at an affordable price. We are upfront about all of our pricing so that you can make an informed decision before the work begins.
When you make a service call, we'll send a plumber near you who is trained in whatever residential repair services you need. For non-emergency services, we'll also provide a free estimate for any upcoming projects you have in mind.
Reach Out to Us For All of Your Plumbing Needs
With us, you can count on receiving help from experienced plumbers who can help with your plumbing emergencies. In an emergency, don't delay calling.
We're open 7 days a week and love serving our Arvada neighbors.
You can contact us right now by calling 303-500-0437 or by emailing scott@myarvadaplumber.com. We can't wait to serve you!