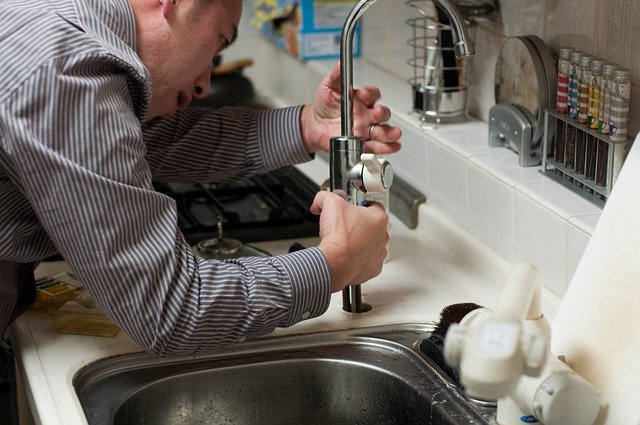 Have you ever felt like your plumbing system was running slow, or just not functioning how you want it to?
Your home's plumbing system is one of the most complicated and important parts of your home. Because of its constant use, over time it can begin to feel outdated. Or it may simply not run the way you want it to.
As you may know, plumbers and contractors are constantly working hard to develop more efficient plumbing systems that can save you money, time, and stress in the long run.
If you haven't done a plumbing remodeling project before, or if you live in an old house, then taking on plumbing renovations with a plumbing contractor could be a great way to update your system and prevent future plumbing repairs or plumbing issues.
What Are Plumbing Renovations?
If you've never considered renovations before, you might be wondering what exactly plumbing renovations entail.
Don't worry. They don't involve taking apart your whole house.
Generally, people will choose a specific area to renovate. There are a couple of main areas that you might consider renovating, and we'll dive into each so you can understand what the project might involve.
Bathroom Renovations
A bathroom renovation is one of the most popular types of home improvement people choose to conduct in their home. Bathroom renovations can help your house feel cleaner, more modern, and fit into your style.
Not to mention, bathroom renovations can also make your bathroom space more effective in the areas that matter, like your sink, shower, and toilet. Common issues are also frequently fixed during the job, such as a shower or faucet drain clogging, or having water-stained tile.
An experienced plumber will work with your vision to see what you have in mind for your beautiful new bathroom. You may consider changing your plumbing layout, and your plumber will help map out what will work best.
If you decide to adjust your plumbing fixtures, such as moving the shower to where the faucet was, or the toilet to where the bathtub used to be, your contractor may have to adjust the plumbing lines. Going into the bathroom renovation process with an experienced professional will help make sure that the project turns out perfect.
Big adjustments to bathroom plumbing, like adding in new fixtures, building new bathroom walls, or making an upgrade to your bathroom tiles, could cost more money for materials and service.
If you want to make smaller adjustments, like replacing certain fixtures, then your final costs won't be as high.
No matter what type of bathroom renovation you decide to do, make sure you consult with a licensed plumber so that your bathroom can wind up looking just how you want it to.
Having a beautiful new bathroom with everything functioning perfectly is often well worth the price and time of a remodel.
Kitchen Renovations
Many homeowners also think about renovating their kitchen at some point. When you choose to do this, you may decide to install a new sink or garbage disposal system.
You may decide to do more upgrading as you begin the process, like installing other new appliances or changing out the tile.
When it comes to the kitchen, you'll want to consult a professional plumber about the main plumbing fixtures, like your sink and fridge. You'll need a plumber for their expert advice, which can prevent high remodeling costs or more work down the line.
Remodeling your kitchen can be a fun project for homeowners. Once you decide it's a plumbing project you want to take on, you'll need a plumber to help finetune all of the details so that the remodel is as smooth as possible.
Basement Renovations
A basement renovation is also a popular choice for many homeowners. Basements often have your water heater, hot water lines, washer and dryer systems, faucets, and so much more.
You may want to remodel your basement system so that it can be an extension of your living room. You may even decide you want to add a bathroom or shower to the area. Or, you may just want the space to look nice again.
Whatever you are hoping to do with your basement, you'll need a good plumber to get it done.
Oftentimes, people find that their basement has some plumbing issues that are affecting the whole house. Basement pipes often affect the rest of the house and may need to be replaced over time. You may also find you need a new water heater or other maintenance services done in your basement space.
The best part is that once you decide to renovate or remodel your basement, you can pass the job to your plumbers and may not even notice them as they work to complete the project.
Are You Ready to Renovate Your Plumbing Systems?
After hearing all of the benefits of renovating or remodeling your plumbing system, you might be thinking about your next move.
Once you are ready to begin the process, contact My Arvada Plumber Co. We specialize in professional and efficient plumbing services. We can help with remodeling your bathroom, kitchen, or basement.
Not only that, but we can fix any common issue that might be affecting your home. With us, you can expect excellent service for all of your plumbing needs. We'll also work with you on your budget so that the experience can be hassle-free.
Every plumber on our team can offer you advice and great service to save you money in the long run.
Reach out to us today by calling us at (303)-500-0437, emailing us at scott@myarvadaplumber.com.
We can't wait to serve you and all of your plumbing renovation needs!