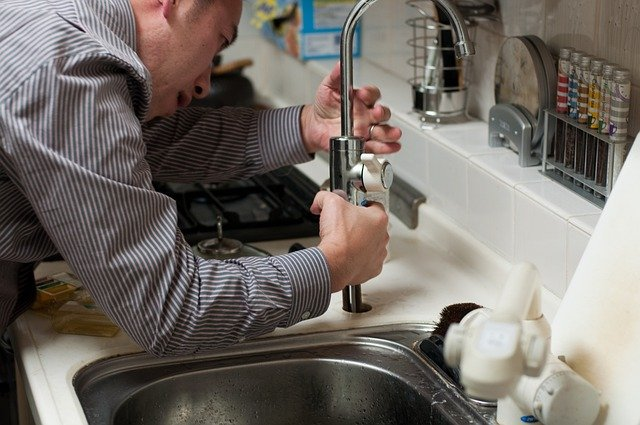 If you live in a city like Arvada, Colorado, you might have wondered what happens to the water that drains from households and business premises. A lot of waste water comes from the kitchen, including waste food and washing utensils. Apart from that, the water comes from the bathroom and toilet when you flush it together with waste materials like toilet paper and anything else in the toilet bowl. When you think of it like that, you will realize that the plumbing system of your home or office plays a very critical role.
What happens when water goes down the drain?
Gravity pushes the water down to a sewer pipe when you flush your toilet or drain the kitchen sink. From there, it will either go to a septic tank within the premises or flow further to the municipality's main sewer line. If you have a septic tank in the backyard or underground, the wastewater will drain where most solids settle, and the liquid water seeps into the ground through perforated pipes. Many residential clusters and independent households use the septic tank system, but large cities rely on sewage networks.
What happens to waste water in large cities?
Suppose your home or office is connected to the municipal sewer network. In that case, the water moves through a system of drainage pipes that gradually increase in size as they get closer to the wastewater treatment plant. The wastewater from your kitchen sink, toilet, dishwasher, washing machine, shower, and any other place connects to a single pipe that moves it to a sewer line in the streets. The sewer line from your street connects to a larger one from other streets and yet another larger one from the neighborhoods. These connections continue until the water reaches the wastewater treatment plant.
What happens after the water reaches the treatment plant?
Large cities have a complex network of sewerage pipe systems that collect significant amounts of sewerage from homes, schools, workplaces, buildings, and all other establishments. Once all this wastewater reaches the treatment plant, it undergoes a primary treatment process to remove large particles and debris. The second treatment process is removing organic matter with bacteria, which breaks down pollutants before disinfecting the water with chlorine. The water finally goes through an advanced treatment process to remove any lingering pollutants like phosphorus or nitrogen that can affect the water bodies like rivers, lakes, or oceans where it will be released.
Where do you come in as a resident of Arvada, CO?
Having learned the intricacies surrounding wastewater management, every Arvada city resident needs to play their part in maintaining a properly functioning plumbing system at their premises. The plumbing system in your home or workplace is a crucial element in your property; thus, it should run smoothly throughout the year. To ensure this happens, you need to partner with a professional plumbing company that will take care of all your plumbing needs.
When seeking plumbing services in Arvada, CO, you need to take your time to ensure that you are working with a company that you can trust. My Arvada Plumber is a licensed and certified company that can professionally take care of all your plumbing system services. Our trained, licensed, and insured plumbers can upgrade or install all plumbing features, such as solution baths, kitchen galleries, toilets, decorative washrooms, bathroom remodeling, and related services. We will give you a free estimate and charge you a reasonable price for the plumbing services you need.
Dealers in Solutions Bath and Kitchen Gallery
Our solutions bath and kitchen gallery decorative showroom in Denver, CO, features the most luxurious plumbing products and accessories. When you work with our experienced team of design consultants, they will help you to turn your dream home into a reality. We are determined to offer you the highest quality of customer service and exercise product expertise to enable you to actualize your home improvement projects. Our Arvada, CO, showroom features Kohler products with cutting-edge designs and the latest styles.
At My Arvada Plumber, we take the stress out of kitchen and bathroom remodeling so that you can concentrate on turning your dream design into reality. Remodeling any home's living space is not a small task. It requires sound knowledge and product expertise. Our design consultants are experienced in bathroom products, toilet repair, kitchen gallery, solutions bath, and general plumbing work. We have experienced staff to install or repair faucets, sinks, toilets, and any other bathroom products you may require.
Get Exceptional Plumbing Services in Arvada
My Arvada Plumber is the company to call when you have any plumbing issues, from emergency plumbing and leak detection to installations around the Arvada area. We have a team of experienced plumbers who will provide exceptional service and quality plumbing repair work that is done right the first time. Not all plumbing problems can be held until an appointment is made. If you need to get a plumbing problem fixed immediately in Arvada, then you can call our emergency plumbers, who will come to assist you within minutes.
Water leaks can cause a lot of damage to your property. They are the most common plumbing problems you might encounter. Most issues you may face, such as leaking pipes and overflowing toilets, require emergency plumbing services. We pride ourselves on having experienced emergency plumbers who can quickly locate and fix any water leak effectively. With My Arvada Plumber by your side, you do not have to worry about facing problems with your plumbing system.
Leave Your Home's Plumbing System to the Experts
If you live in the Arvada, CO, area and need to call a plumber, My Arvada Plumber would be a perfect choice. We are a team of plumbing experts who exceed your expectations and deliver quality results with first-class customer service. When you require an emergency plumber service in Arvada and its environs, rest assured that we will respond to your distress call within no time. Contact us at (303) 500-0437 for a free estimate today.