My Arvada Plumber provides a wide range of plumbing services to Wheat Ridge and the surrounding Denver area residents. No matter your plumbing problems, our Wheat Ridge plumbers will provide you with quality service at a reasonable price.
Our knowledgeable Wheat Ridge plumbers are available to handle all your plumbing needs, from installation to repair. Call us today if you need any of the following plumbing services!
Leak detection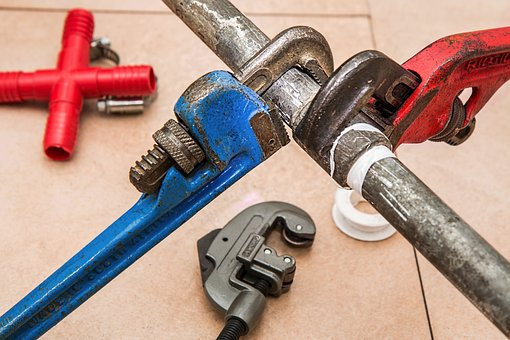 Leaky toilets and dripping faucets are relatively simple to identify and fix if you have some basic plumbing skills. However, only some leaks are that simple. Water leaks from hidden or buried pipes can present unique challenges, but don't go sledgehammering your bathroom walls just yet!
If you can't figure out what's causing the constant, annoying dripping sound that's driving you insane, My Arvada Plumber is here to help. Our professionally trained local plumbers make certain that no leak goes undetected, which is critical in plumbing maintenance.
Emergency plumbing repairs
You'll need emergency plumbing services from a Wheat Ridge plumber if you wake up to a flood caused by a burst pipe, a failed sump pump, or a failure in your water shut-off valve. If you inspect your plumbing system and discover that the flood results from a burst hot water heater or another plumbing issue, call My Arvada Plumber immediately.
My Arvada Plumber provides various emergency plumbing services 24 hours a day, all week long, whether your problem is caused by clogged sewer lines, slab leaks, or an overflowing toilet. We're also willing to work around your schedule to meet your plumbing needs.
Leaky faucet repair
Leaky faucets may appear innocuous, but the drips can significantly impact your water bill. According to the EPA, taps that leak one drop per second waste approximately 250 gallons of water per month. However, most Wheat Ridge, CO, homeowners are unaware of these leaks until they cause a spike in their utility bills.
Fixing a leaky faucet can be difficult for the average Joe, so you'll need to hire a plumbing service to go over your options. My Arvada Plumber will come to your home in Denver, CO, to inspect the source of the leak, disassemble the faucet, and replace any faulty parts to prevent water waste.
Drain cleaning and sewer services.
You'll find the best plumbing technicians in the sewer cleaning industry at My Arvada Plumber. Proper drain cleaning services assist in clearing out any obstructions and avoiding damage to other plumbing utilities serving your home.
When dirt and debris clog your sewer line, we can easily clear it using a snake machine or advanced techniques such as hydro jetting. Our technicians are highly skilled and thorough when it comes to drain cleaning and repairing existing plumbing problems. This helps to avoid future drain problems such as leaks and flooding.
Kitchen & bathroom plumbing services
Your kitchen and bathroom are two of your home's most important rooms. However, they tend to become the hub of all plumbing repair services in your neighborhood. There are numerous plumbing fixtures in the kitchen, such as faucets, sinks, and garbage disposals.
My Arvada Plumber technicians provide dependable plumbing service for your kitchen and bathroom, making your life easier. Give us a call for any water damage issues in Denver, CO.
Water heater repair and installation
Serving businesses and homes across Denver, CO, My Arvada Plumber sends you water heater repair technicians to your property any time of the day. Our professional technician can diagnose any problem with your water heater, providing the proper maintenance to guarantee your comfort. We'll also help you install a new water heater that's compact and easy to maintain.
Our professional team can install water heaters to ensure they're properly connected and work flawlessly. We'll also assess your home's hot water needs to determine the best model you can install.
Replacing your water heating system can be surprising and financially straining, but we'll help you in every step. Our experts in Wheat Ridge, CO, offer same-day service, helping you choose the best heating models at competitive prices. Call 303-500-0437 for a free estimate today.
Preventing plumbing maintenance
 Besides our professional drain cleaning services, the technicians at My Arvada Plumber will help you prevent the need for expensive plumbing maintenance. Our experts can easily detect leaky pipes and other plumbing issues at an affordable price.
Proper maintenance can boost the efficiency, performance and longevity of your plumbing systems and all the attached appliances. For instance, it is essential to routinely flush your water heaters to remove any debris and sediments that can build up in your tank and water lines.
Hiring the professionals at My Arvada Plumber to inspect your plumbing system offers several benefits to homeowners in Wheat Ridge, CO. Besides ensuring your plumbing, heating and cooling appliances lives to their full potential, we'll also help you comply with city codes, conserve water and energy and avoid disaster.