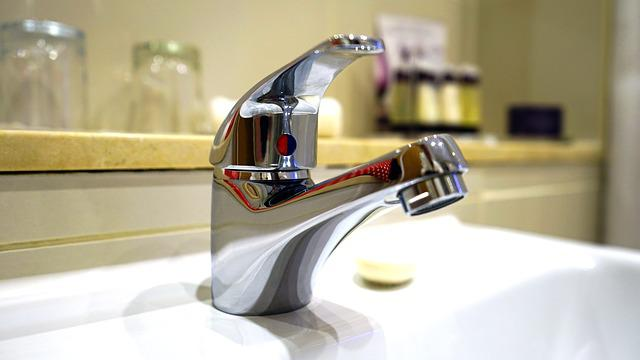 One of the most important systems in homes and businesses is our plumbing system. When functioning right, you may not even notice your plumbing system quietly chugging along, but it's helping you with nearly every aspect of life.
Plumbing services don't just involve your restroom but can involve your whole sewer system, your pipes, your showers and sinks, and even your water heater.
A plumbing emergency can be an incredibly stressful situation, especially if you haven't experienced one before.
The most important thing to remember is that emergencies happen from time to time, and most emergency plumbers have seen it all.
Keep reading to learn when to call an emergency plumber and what you should do while you wait.
What Is A Plumbing Emergency?
An emergency plumbing situation is any plumbing issue that requires immediate or near-immediate attention for you to be comfortable in your home.
Some common plumbing emergencies include an overflowing toilet, broken washing machine hoses, a burst pipe, major leaks, or a build-up of excess water for unknown reasons.
If you experience something like this, you should immediately call an emergency plumbing company. In some cases, it could be an easy fix, but in other instances, you may need an emergency plumbing service to come to your home.
Who Should You Contact for Emergency Plumbing Services?
If you need to make an emergency call to your local plumber, you'll want to make sure you know their hours.
Not all plumbers are available for plumbing emergencies.
Ideally, you'll keep a list of emergency plumbers and their numbers, so that you can quickly call them when an emergency arises.
If you live in Arvada, Colorado, you should put My Arvada Plumbing at the top of your list.
Our emergency plumbing services are 7 days a week, 24 hours a day.
We have experienced plumbers who handle all emergencies. We offer upfront pricing and professional experience to put your mind at ease.
What Should You Do While You Wait For Your Emergency Plumber?
While you are waiting for your emergency plumbing services, there are several things you can do to stay safe and even help the first emergency plumber on the scene assess the situation.
Stay Calm
If you are having a residential or commercial plumbing emergency, you might be feeling stressed over repair costs or if there will be significant damage to your house or business.
While repairs and the associated costs are stressful, it's important to remember that often plumbing situations are not as bad as they first appear to be.
With an experienced plumber, your plumbing issues could be resolved with minimal cost or repair time.
Try to Identify the Plumbing Problem
When you are faced with a plumbing problem, or if you have experience with prior plumbing emergencies, you may have a rough idea of what has caused the problem.
You may know that there is an issue with your sewer lines, or that your pipe leaks. You may know that you frequently put food down the garbage disposal, or that your water supply has been acting strange.
If you have even a small idea of what your plumbing needs may be, it will help your emergency service plumber as soon as they arrive on the scene.
Use Your Prior Plumbing Knowledge
Everyone has different knowledge when it comes to plumbing.
It's okay if you don't have any, but some emergencies, like a leak or an overflowing toilet, are a bit easier to resolve, at least temporarily.
Keep in mind, however, that commercial plumbing systems are often more complex and it may be better to wait for emergency services if you aren't completely confident.
With that being said, one of the first things you should do in many situations is to turn off the water that leads to your broken pipe or toilet. This can prevent further damage to your carpet.
You can also use towels to try to stop a leak, but make sure not to tamper too much with the system.
Move Nearby Belongings
If you are encountering a plumbing problem in a space where you have a lot of belongings, you'll want to move them to a different room or area. Not only will this prevent you from having to replace the items if they get ruined, but it will also help your plumber get started with his job.
Sometimes, valuable time is wasted before your plumber's work begins because of items being in the way of where they may need to work. Moving any items that might be in the way will give you smoother service.
Leave the Space if Necessary
If you feel your residential or commercial space is becoming unsafe, you should leave the area immediately. Consider waiting outside your house or nearby for the plumber to arrive.
Sewer issues especially make it wise to leave the space. You will want to still remove items that are in the way for quicker service, but if you are at the risk of touching sewage, it's probably best to leave the space. Sewage can carry a lot of diseases, so in those instances, it's best to leave the area.
Are You Experiencing a Plumbing Emergency Right Now? Don't Delay Calling Arvada
If you are experiencing a plumbing emergency, or even just have questions, you should reach out to our professional plumbers immediately. If needed, we'll send out a plumber near you immediately.
Our plumbers are available 7 days a week and can help with any plumbing issue. We offer great service at an affordable price. All of our professional plumbers are fully licensed and can help with a variety of repair and plumbing services.
Reach out to our professional team today by calling us at (303)-500-0437 or emailing us at scott@myarvadaplumber.com.